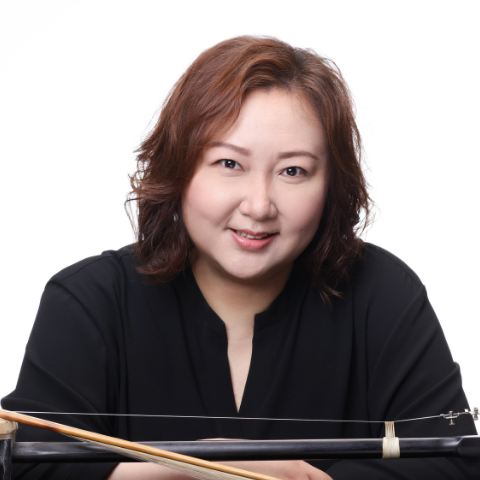 Zhang Chongxue is currently the Concertmaster of the Hong Kong Chinese Orchestra and a member of the Chinese Musicians' Association. She graduated from the Shanghai Conservatory of Music in 2006 and joined the HKCO the same year. Zhang is currently a part-time lecturer at The Hong Kong Academy for Performing Arts and the Hong Kong Institute of Education.
Zhang has performed solo in many concerts, including the 'Eternal Love' concert (2013) , 'The Magical Music of Zhao Jiping' and 'Xia Feiyun Conducts Chinese Music Favourites' concert (2014), and two solo
huqin
recitals in 2010 – one as part of the 'HKCO4U' series, and
the other, for the Wang Kwong Chinese Orchestra (2010). In the 2015 concert 'Formosa Fantasia', she gave a stunning performance of
Fire Ritual
on the Eco-Huqin series of
gaohu
,
erhu
and
zhonghu
. In August 2016, at the invitation of the Music Office, she gave a solo performance at the Hong Kong Youth Music Camp under the baton of the famous conductor, Liu Sha. In December of the same year, she won critical acclaim with her eco-
zhonghu
solo version of
The Indomitable Su Wu
. In 2017, she won the hearts of the audiences at the HKCO's touring concerts in Russia, including concerts in St. Petersburg and the X Winter International Arts Festival in Sochi, as well as the Korea Tongyeong International Music Festival with her solo interpretations of many classics on the
huqin
.